Premium villa plots @ affordable budget prices !
Contact for Enquiry
Call: 7299739945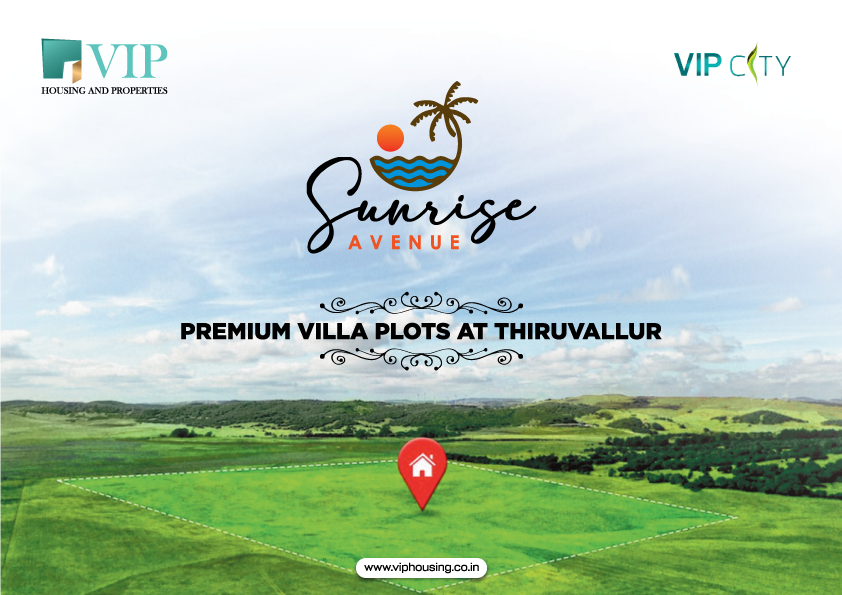 Sunrise Avenue
Thiruvallur
650 to 3042 sqft
241 Villa Plots
Status: Ready To Construct
ABHIVRUDHI
Near Mahindra world city
600 – 2673 sqft
187  Villa Plots
Status: Ready To Construct
GRAND MERIDIEN
Vellore – Near new CMC Hospital
900 to 2400 sq.ft
51 residential plots &
1 commercial plot
Status: Ready To Construct
"I couldn't be happier with my decision to invest in a villa plot through them. They gave a free site visit soon after enquiry. The entire process, from selecting the perfect location to finalizing the paperwork, was incredibly smooth. I have purchased my dream property now!
"This was my first time investing in land, I had many questions and concerns". The team of staff patiently explained every aspect benefit of buying a villa plot in the location. They made sure to feel confident in my decision. The location they helped me find is nothing short of breathtaking, and I'm excited to start building my dream home there. Thank you for making this experience so enjoyable.
Their portfolio of plots is impressive, and their deep knowledge of the local market is unmatched. They not only helped me find a plot that met all my criteria but also assisted me in navigating the legal and documentation processes. I'm now the proud owner of a villa plot in a serene and picturesque location.
Why Choose Us?
"Welcome to villas plot, your gateway to exclusive VIP housing properties projects in and around Chennai. We offer an exceptional selection of villa plots, villas, residential plots and properties that make your dream come true.
We have harnessed 15+ years of experience in the field to create a successful path, focused on understanding our customers' desires and elevating their quality of life through the best projects.
Experience the journey of real estate luxury with Villasplot. We are your trusted partner.
Residential and commercial plots are affordable price
Special offers and discounts for our customers.
Your trusted partner to find your perfect destination
Serve you the best assert based on your requirements and investment ideas.
No 4 4th Floor North Boag Road, Raman Street, T Nagar, Chennai - 600017